"Now unto him that is able to do exceeding abundantly above all that we ask or

think, according to the power that worketh in us. . ." Ephesians 3:20 KJV
While I have not spent my entire life studying God's word, a dear friend recently gave me a book of daily devotions as a "just because" gift. This passage was the foundation of a recent devotion, and I have continuously replayed the phrase "exceeding abundantly" ever since, as the Lord continues to demonstrate this promise in my life.
Many assume that I have been competing in pageants my entire life, seeking success in the world of pageants since infancy. However, this is not true at all. In fact, even five short years ago, I could not have imagined the success nor experiences I would gain while competing in pageants. In fact, I'm almost embarrassed to admit that five short years ago I would have struggled to articulate the differences between the Miss America Organization and the Miss USA/Universe Organizations.
While I have previously told the story of competing in my very first pageant, I had no plans of continuing to compete after that pageant victory. God had other plans.
After nearly a year of steadfastly refusing to compete in a Miss Virginia (America) local pageant, I finally agreed to attempt the Miss Peninsula pageant. While I had little confidence in my probability of being victorious, I agreed to make an attempt. Honestly, at the time I mostly agreed to compete in an effort to end the persistent encouragement (at the time I may have described it as nagging :-) that I was receiving.
I was so skeptical of my chances that I didn't tell a single friend of my plan to compete. Consequently, I had no supporters in the audience on competition night. By the Grace of God (and perhaps I could credit my parents with their rearing abilities and Hampton University for an excellent education), I walked away that night with the title of Miss Peninsula 2012 and the opportunity to compete for the Miss Virginia Pageant the following summer.
I arrived at Miss Virginia the following summer with little confidence and even less experience, feeling like a 'deer in headlights' the entire week. Women with perfect hair and flawless makeup surrounded me; this was unfamiliar territory for me, but many of my competitors had spent their lifetimes perfecting these skills. I arrived at the pageant with little expectations, so you can only imagine how surprised I was when I placed 1 st Runner Up that year, propelling me to the National Sweetheart Pageant, where I won the title of National Sweetheart!
After winning Miss Virginia 2013, competing in the 2013 Miss America Pageant, and Miss Virginia USA 2016, competing in the 2016 Miss USA Competition, I have no doubt that Divine intervention plays a role in my life daily. Although I have put much time and dedication into both my personal and professional development, I can confidently say that my success is not mine alone.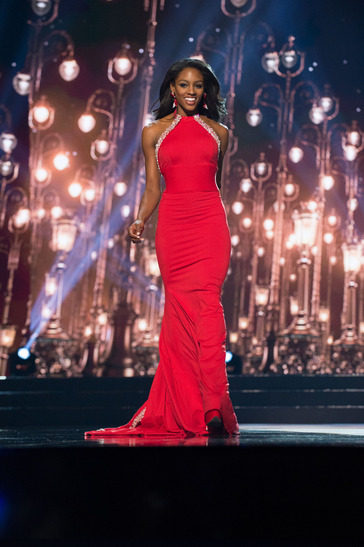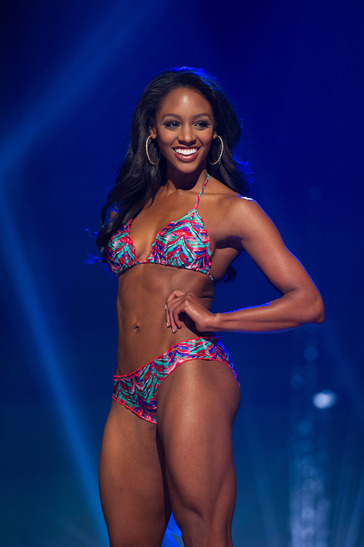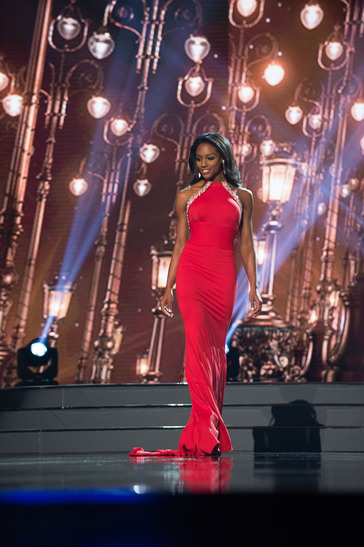 As a young woman who entered a pageant with only the intention of ending someone's yearlong nagging, I couldn't have dreamt of the opportunities that would come my way. When asked how I have achieved success both professionally and in the world of pageants, the teachings of this verse (Ephesians 3:20) are my only adequate response.
We, as only mere mortals, are not capable of conceiving the plans HE has for our lives. I couldn't have dreamt of the opportunities the Lord had in store for me; had the plans been left up to my imagination, I would have settled for a life of mediocrity. Part of the Lord's promise is to produce miracles beyond measure, greater than anything that we ask or think.
As you journey through life, I encourage you to not only open your mind, but also open your heart to the blessings God has in store for your life. Pageants have served as a conduit for so many of my blessings. Blessings come in many forms, many of which are unexpected. However, one fact that is certain is God's ability to provide for His children in a way that 'exceeds abundantly.'